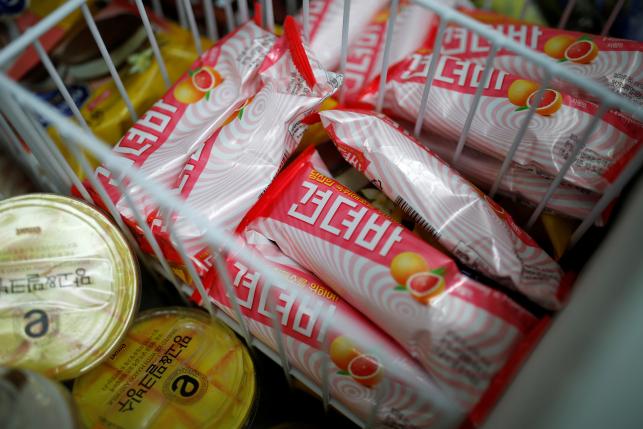 In South Korea, Asia's biggest per capita alcohol consumers, people waking up after a crazy night on the town can now soothe there poor heads, bodies and souls with a crazy (awesome!) hangover-fighting ice cream called the Gyeondyo bar.
The Gyeondyo-bar, Gyeondyo translating from Korean to English as "hang in there" was launched on Friday 20th May by a convenience store and, according to the parent company, is the first ice cream bar marketed specifically to combat the after-effects of alcohol consumption.
The convenience store chain launching the hangover ice cream is called Withme FS and they claim that the ice cream bar's name (Gyeondyo-bar):
"[The name] expresses the hardships of employees who have to suffer a working day after heavy drinking, as well as to provide comfort to those who have to come to work early after frequent nights of drinking"
Withme FS is itself a unit of E-Mart Co Ltd, part of the Shinsegae Group conglomerate.
Looking in to this a little further, it would seem that drinking is big business in South Korea and, logically, so are hangover cures. According to a 2014 World Health Organisation report, the average South Korean person drinks 12.3 liters of alcohol per year. A result of this is that various Korean hangover cure products generate roughly 150 billion won (which is $126 million USD) in annual sales, which includes pills and beverages and cosmetics for women. There's also a 'hangover soup', which is a popular choice on Korean restaurant menus.
South Koreas most popular hangover cure at the moment is a beverage called Hut-gae Condition, made by a unit of the CJ Corp conglomerate. Hut-gae Condition has been sold in China, Japan, and Vietnam (alongside Korea) since 2014. The drink also features in the popular 2014 music video "Hangover" by Korean pop star Psy and famous rapper Snoop Dogg.
A study by South Korea's National Health Insurance Policy Institute estimated that the social cost of drinking, including to lost production, hospitalizations and early deaths, is about 9.45 trillion won (approximately $1.6 billion USD) as of 2013. If the hangover curing ice cream Gyeondyo-bar can reduce this number by only 10%, I wouldn't be surprised if the government or major corporations started to subsidize the product!
What is in the Hangover Cure Ice Cream Gyeondyo-bar?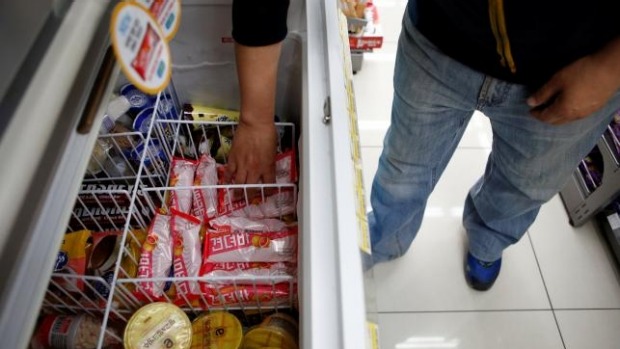 The ice cream bar currently only comes in grapefruit flavor (I say 'only'… I love grapefruit!)
but it would seem that the cold treat's hangover-healing powers is down to it's inclusion of 'oriental raisin tree fruit extract', sometimes called dihydromyricetin which we have covered before on Hangovercure.org. The oriental raisin tree fruit extract/DHM has been used in Korean hangover cures since the 17th century. One of our most highly recommended hangover pills called Sobur contains the same extract in higher quantities.
The bar's grapefruit flavor is reported to offer a "sweet yet sour-ish blend that likely isn't too far off from last night's beverages".
Overall, I'm excited to give the hangover curing ice cream a go! Until then, I'll keep updating this blog with the most effective hangover cures I come across, no matter what form they come in!