Sunset is a supplement company that has designed a pill that claims to be the m0st effective asian flush remedy.
If you're someone who suffers with asian flush, you'll know all about the difficulties that come with it.
Asian flush (or asian glow) is a term used to describe the reaction to alcohol caused in people who lack an enzyme to metabolize alcohol.
Typical Asian flush symptoms after drinking alcohol include:
Red rosy cheeks

Feeling hot / warm

Increased heart rate

Nausea and vomiting

Headache


Essentially, you go straight to all of the symptoms of a hangover without experiencing much of the desirable effects you're trying to achieve by drinking in the first place.
You can find out everything you need to know in our comprehensive asian flush guide.
With so many supplements on the market today designed to help with hangovers and asian flush, naturally we were excited to test out the pills produced by Sunset.
To assess whether it's worth investing in, we're going to take a closer look at the company reputation, side effect profile, customer reviews and ingredients formula.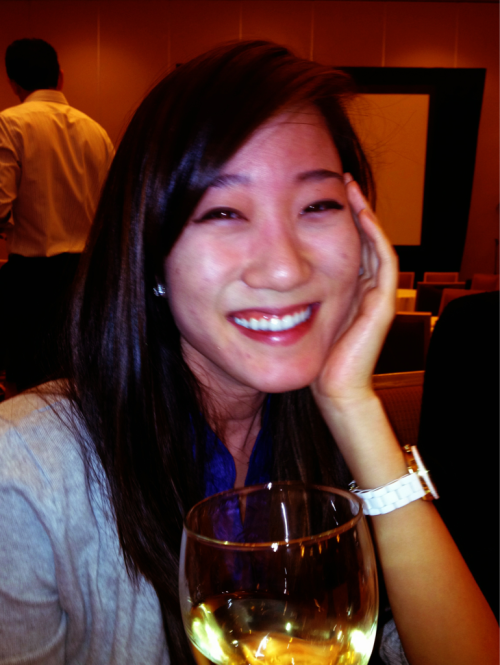 Sunset Asian Flush Pill – Company Background
Sunset is a UK based company and operates under SRQ labs.
They launched their company by raising £10,058 on popular crowdfunding site Indiegogo.
On their website, they claim that Sunset asian glow remedy "Stops alcohol flush reaction better than anything under the sun" and that you can "Enjoy alcohol without asian flush".
Going by their claims, it would suggest that these pills are genuine miracle cures.
Over the years, we've learned not to pay too much attention to what the manufacturers say about their own products.
Instead, it's generally better to focus on the ingredients formula and the customer reviews to get a feel for whether a supplement is actually any good or not.
And with a whopping price tag of $47 for one bottle, its even more important to do your research.
So, with that in mind, let's move on to the next critical section on our Sunset Asian Flush pill review and take a close look at the ingredients.
Sunset Ingredients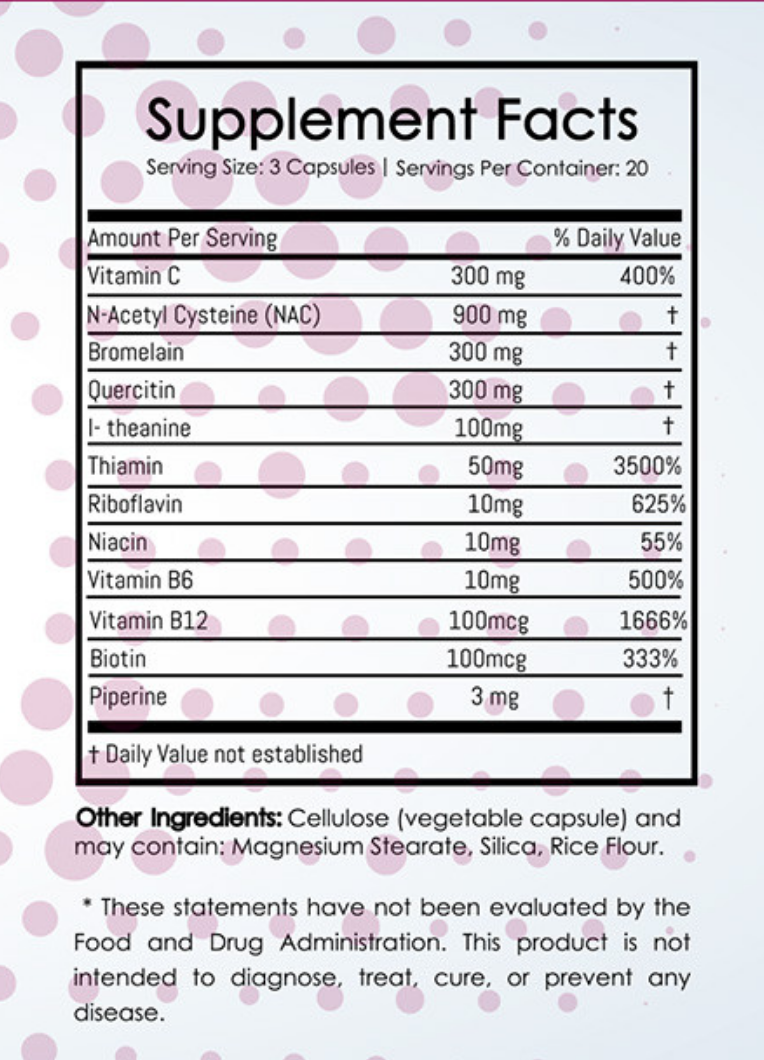 Quercetin (spelt incorrectly on their ingredients label)
This is a powerful flavonoid found in most fruits. It has strong antioxidant properties and has been shown by some studies to reduce the release of histamine, one of the chemicals associated with allergic reactions.
Sunset have based the foundation of their formula around Quercetins anti-histamine effect.
This is because the toxic by-products of alcohol can cause inflammation and histamine release from your immune cells.
Bromelain
Bromelain increases the absorption of Queretin so its included to get the most out of sunset.
N- acetyl -Cysteine
Cysteine is the precursor to glutathione which is known as the bodys most powerful antioxidant. Sunset have included this ingredient to increase the production of glutathione in order to clear as many of the toxic by-products before they cause too much damage.
B-complex
B-vitamins are important in any hangover or asian flush solution you go for. The reason is, they are essential to many of the metabolic processes that occur in your liver.
Periods of over-indulgence greatly increases the workload of your liver and depletes these enzymes and there B-vitamins can support regeneration.
Piperine
Much like bromelain, Piperine increases the absorption of B-vitamins so its always useful to have in your supplement to get the most out of it.
Vitamins C
You're probably more familiar with vitamin C and its function in immune health, but it's also a well-known antioxidant which is why Sunset flush support has included it in their supplement.
We also noticed that Sunset does not use a proprietary blend which we applaud.
This means that we are clearly and transparently told all of the doses of all of the ingredients in the formula, which is the way it should be in our opinion.
We always feel that there is no excuse for a supplement manufacturer not to be totally transparent with their customers about what is in their product, so it's good to see no proprietary blends used in Sunset.
Whats missing?
Dihydromyricetin (DHM)
We always like to see the inclusion of DHM in a supplement designed to tackle asian flush. This is because the main problem is the buildup of acetaldehyde. DHM has been shown to increase alcohol breakdown and therefore reduces the amount of this toxic by-product.
Ginger
Nausea and vomiting are one of the main symptoms associated with the asian flush reaction. Ginger is a natural anti-sickness remedy thats research-backed. It's disappointing to see this ingredient missed out in sunset.
Choline & Alpha-lipoic acid
Choline and alpha-lipoic acid are potent antioxidants which have been shown to clear free radicals. Although Sunset includes a few antioxidants in their formula, we would have liked to see these two included as well.
How do you take Sunset Alcohol Flush Support?
The manufactures suggest taking 3 Sunset pills around 30 minutes before your first drink to see best results.
The reason for this is so the ingredients can start working to clear acetaldehyde as soon as it starts to build up in your bloodstream.
Are there any side effects?
Sunset asian flush pills do not contain any medicines or stimulants it should be safe to take.
One thing to point out is that they do use magnesium stearate and silica in their supplement.
You'll find these in most supplements which are used as "flow agents" in the manufacturing process. It's something that can't be avoided in the pill packing process.
That being said, we would have liked to see the use of natural / plant-based flow agents used.
The reason is, most of the adverse reactions to supplements are caused by artificial flow agents. It can easily be avoided by using a plant-based agent instead.
Sunset Alcohol Flush reviews
Looking online, the only reviews of sunset are from their website. There seems to be hundreds of positive reviews with very few negative.
We'll let you decide whether they are genuine or not.
Is this the best Asian flush remedy for me?
We don't currently rate sunset as one of the best products on the market for asian flush.
Sunset market them selves as specifically for asian flush, however they only include Quercetin and bromelain which is different to all the other hangover supplements on the market.
With the lack of research studies looking at Quercetin specifically for its anti-asian flush properties, we think it's premature to say adding this ingredient makes sunset "stop asian glow".
In addition, the top hangover supplements on the market include most of the ingredients Sunset does plus a lot more which can help with asian flush too.
To check our pick of the top products, follow the link below.
Anything else to consider?
When it comes to asian flush reaction, the main problem is the lack of the ALDH enzyme which breaks down alcohol.
The only real way to prevent it from happening is not drinking.
If you are planning to drink and know that you suffer from asian glow, the best thing to do is drink plenty of fluid throughout your night and slow right down.
By this, we mean taking long breaks between each alcoholic drink to allow your body to deal with the toxic by-products produced from metabolizing alcohol.
Sunset Alcohol Flush Review Conclusion
That brings us to the end of our Sunset Asian Flush supplement review.
Overall we things its a decent product with some good ingredients. However it doesn't make it onto our list of top products for hangovers and Asian flush because it misses out a few key ingredients.
Also, it's super expensive and we're not sure the ingredients formula justifies the price tag.